"I don't know who she's fucking talking to, with that tent on her head"
"We've accepted blacks into this country, but I just can't get along with them"
"Share if you agree!" *picture comparison of a man in a balaclava and women in a burqa* titled THERE IS NO DIFFERENCE"
Those are just a small fraction of comments that I have witnessed/been in direct earshot of. All people I know.
The use of "Islamophobia" has sky rocketed so much so, that Google has now coded in a clean cut definition for the word, whilst other phobias of religion are quoted with third party sources. Oh look, there's even a graph.
In the UK, Islam has constantly been interlinked with terrorism, oppression and political connotations. There is no getting away from mentioning Islam and a racist slur or right-wing ideology, within the same sentence.
The negative reception towards, and perception of the religion is diabolical. We have the EDL to thank for that. But not before an outlandish judgement of appearance became the norm – skin colour to be specific.
"It's cheaper in the paki shop" and "They fucking stink", is common language with the young people I know, and is unconsciously and unintentionally racist. With phrases as such rolling off the tongue, am I surrounded by future terroists? No! Because they're not Muslim! Right?
According to Google, terrorism is:

the unofficial or unauthorized use of violence and intimidation in the pursuit of political aims.
This statement doesn't define terrorism by any religion, race or specific culture – so why does Islam have these connotations? Is Islamophobia a code word for racism?
It's all quite odd. A religion, therefore on par with Christianity, Judaism etc, has nothing more than a core foundation of practising peace and love. However it's women are prisoners and it's men are murderers, and it's children must be saved! Islam is drowning under constant interrogation, generalisation and white supremacy. I emphasise the last as here is just a few examples: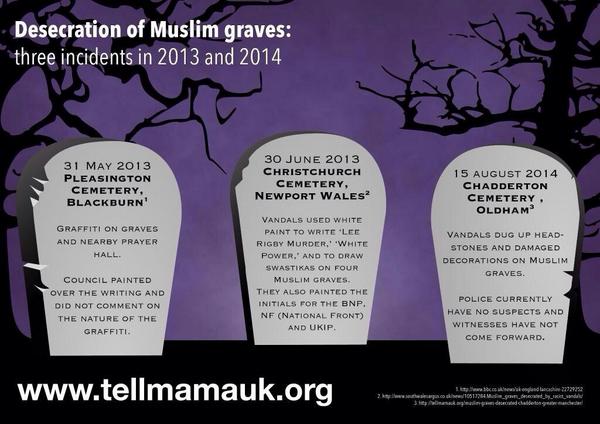 The depiction created and consumed by far right white extremists is unavoidable, disgusting and is shaping what the next generation thinks – it's propaganda at it's best. Instilling fear and destroying a community of innocent of people just trying to live their lives different to the 'norm'. The images above aren't labelled terrorism, because it is created by far right white extremists, so that's makes it okay!
As mentioned, Islam, as with other religions, is one solely based on peace and love, so think again when someone, whether reported about or someone you know, claims to be Muslim, yet is violent and has pro-hate smeared onto their every being, is actually a Muslim, or a follower of any faith.
If you really think, they are a minority of vile human beings that use Islam as a cloak to fuel Islamophobia – and you believe them just because they are not white.
Please check out Writer's Of Colour/Media Diversified who's content inspired this piece.